Promise
100% Metal Free Leather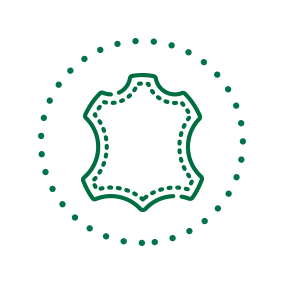 Metal Free L'utilizzo di pellami e materiali metal free è un passo sostenibile per noi molto importante che riguarda il rispetto che vogliamo per il futuro dei nostri piccoli clienti. Abbiamo scelto così di intervenire sulle modalità di lavorazione, l'inquinamento e l'utilizzo di sostanze chimiche a base di metalli pesanti, come ad esempio il cromo, utilizzato per le tecniche di concia tradizionali. La pelle conciata di per se non è dannosa, ma le tecniche che limitano l'utilizzo di metalli pesanti garantiscono un notevole abbattimento di inquinanti e maggior facilità di smaltimento delle acque utilizzate per i processi industriali andando a impattare sui consumi energetici, possibilità di riciclo e percentuale di inquinamento.
Metal Free The use of hides and metal free materials is for us a very important sustainable step in regard to the respect we desire for the future of our youngest customers. We have, therefore, chosen to intervene on the methods of production, pollution and heavy metal-based chemical substances, such as chrome, used in traditional tanning techniques. The tanned leather per se is not harmful, but the techniques limiting the use of heavy metals guarantee a significant decrease of pollutants and greater ease of disposal of the waters used for the industrial processes which then have an impact on energy consumption, possibility for recycling and percentage of pollution.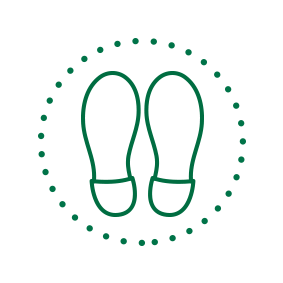 Para Naturale La para è la gomma naturale per eccellenza, derivata dal lattice di alcune piante selvatiche della zona di Pará (Brasile), ha un'ottima resa elastica e resistenza all'usura e alla lacerazione. Viene ottenuta estraendo il lattice della pianta Hevea Brasiliensis senza essere trattata chimicamente per far si che mantenga inalterata le proprie caratteristiche.
Para Rubber Para is the natural rubber par excellence, which comes from the latex of several wild plants in the area of Pará (Brazil), with excellent elastic performance and resistance to wear and tear. It is obtained by extracting the latex from the Hevea Brasiliensis plant without being chemically treated so that its characteristics remain unaltered.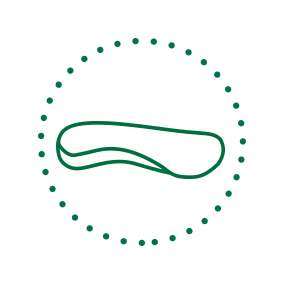 Qualità Etica La qualità e l'attenzione ai materiali è ciò che da sempre rende Zecchino d'Oro un marchio affidabile: pellami certificati e fodere in pelle ecologica, solette brevettate con arco plantare realizzate con tecniche a concia vegetale e senza metalli pesanti.
Quality Ethics The quality and attention in the materials is what has always made Zecchino d'Oro a reliable brand: certified leathers and eco-leather linings, patented insoles with arch supports made with vegetable tanning techniques and without heavy metals.